On this year's event for Site of the year, organized by Media Solutions, and supported by the Ministry of culture, Serafimov Group won the second prize in the category...
The need for a quality hosting solution is a must when it comes to running a professional online business. This opinion is shared by Ilija Serafimov, the man behind...
We are proud of the decision of the Fund for Innovation and Technological Development, which from a total of 546 applications received for the call #KREATON, among 16 selected...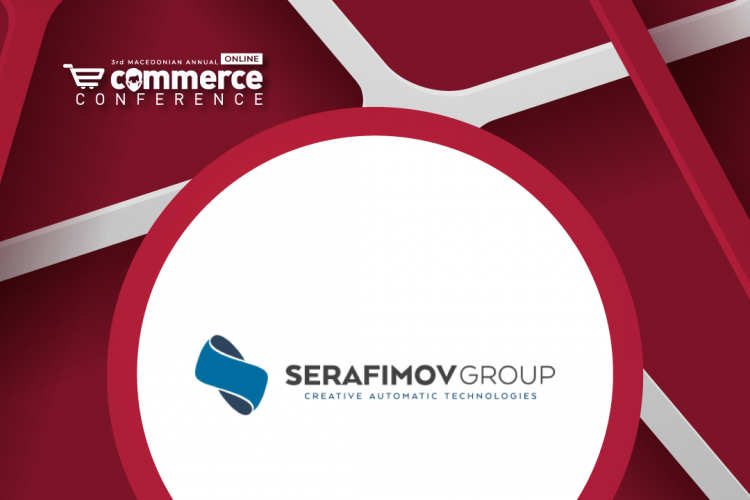 The annual Macedonian E-commerce Conference is bringing the key stakeholders in one place to connect, meet and share knowledge and experience.
The trafick of the e-shops is great, but they have a lack of promotion and advertising, says Ilija Serafimov, founder of Serafimov Group, a company that received a grant...
On 17.12.2019, at the event organized at EU House by Media Solutions for the Site of the Year 2019 award, Serafimov Group won third place in the category Best...
Back in 2012, when it started, AllWeb was a commitment of a group of dedicated people to invest in the knowledge of marketing and business people in Macedonia. Eight...
The theme of this year's conference is "Grow with Ecommerce." Driven by the needs, challenges and preferences of the current and upcoming e-commerce players on the market, this year's...
The first WordCamp in Plovdiv, Bulgaria, took place in the Drama Theater and hosted over 300 programers, practitioners and young techies. WordCamp is an official event of WordPress, one...
At the end of 2019, we became members of the Association for e-commerce of Macedonia. The Association aims to support the interests of e-commerce companies as well as all...